Home
Twin Reflection Hoops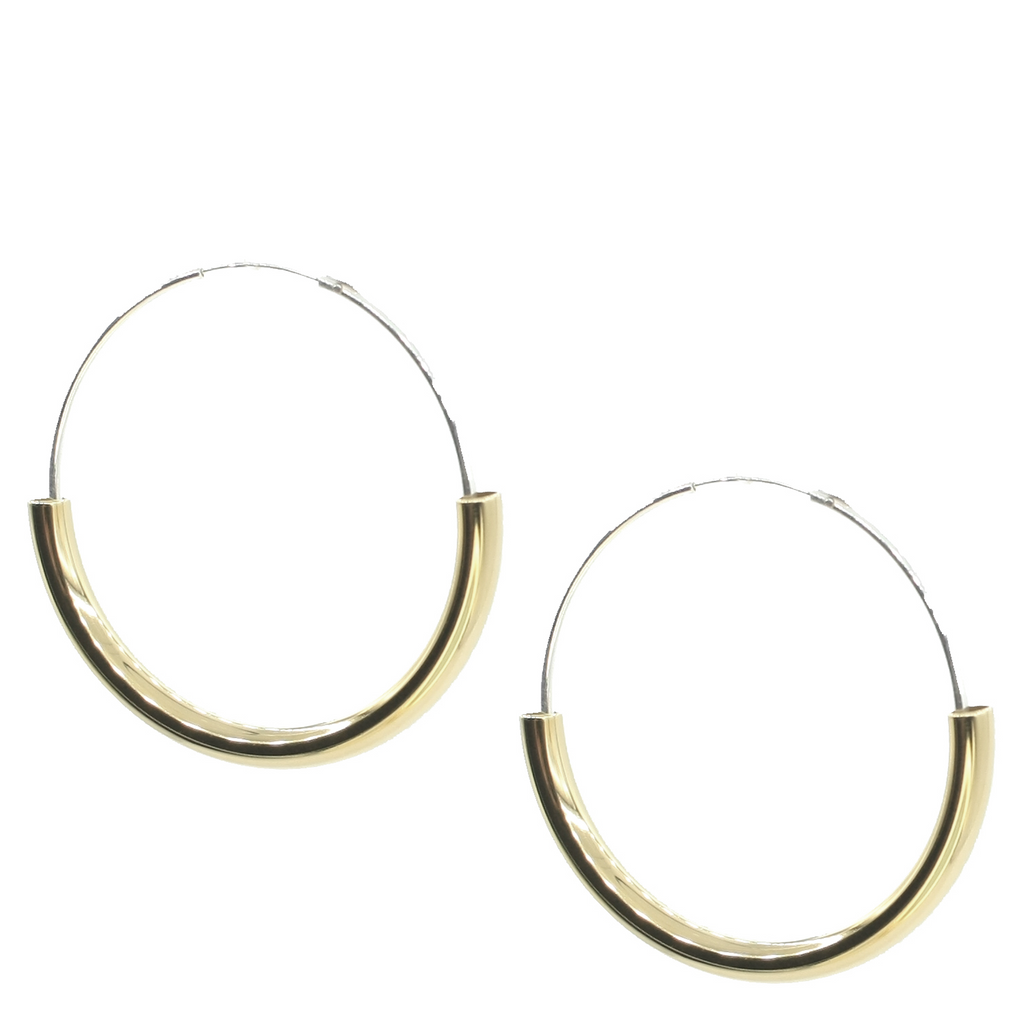 Twin Reflection Hoops
R 640.00
Metal Polished brass on sterling silver hoops
Description
Two polished brass half moon tubes (45mm diameter x 4mm) on sterling silver hoops (40mm diameter).
Like all metals, both silver and brass develop a natural patina over time. Some people prefer this natural matt finish. However, if you prefer your jewellery bright and shiny, all products come packaged with care instructions and a special polishing cloth for maintaining both the colour and shine of the metals.
Should we be out of stock, please email us on info@mungoandjemima.com and we will try source the product for you.