Home
Mrs & Mr Luke Leopard Silk Twilly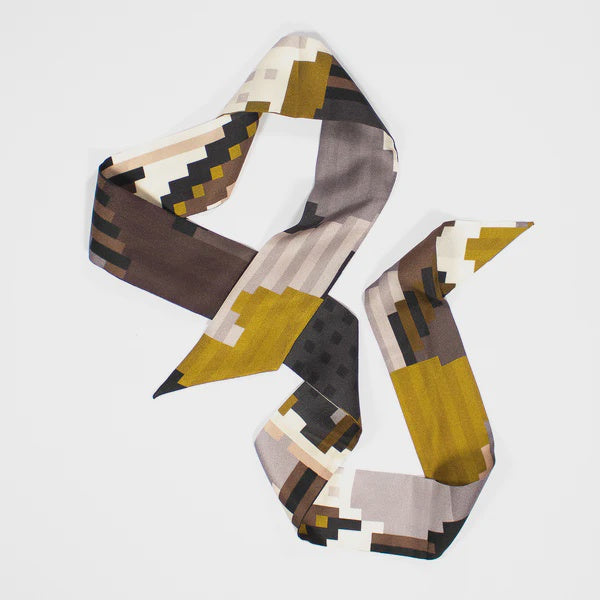 Mrs & Mr Luke Leopard Silk Twilly
R 420.00
Colour 
Multi: Leopard 
Material 
100% Silk Twill, 14mm.

Description 
Luxurious 100% silk twilly featuring a bold geometric design by duo Mrs+Mr Luke. The design is interpreted from their work entitled "My Head Your Hand".  
Tie around your head as an Alice band, twirl around a bun or ponytail, wear around your neck as a little tie, add to a bag strap, or pair with a gold twilly ring to wear as silk jewelry. Designed in South Africa.
110cm x 5cm
Gentle home washing below 40degrees celsius. 
If stained, we recommend spot cleaning using a gentle mixture of water, bicarbonate of soda and white vinegar.