Home
Horseshoe - Cherry Blossom Matte Green Silver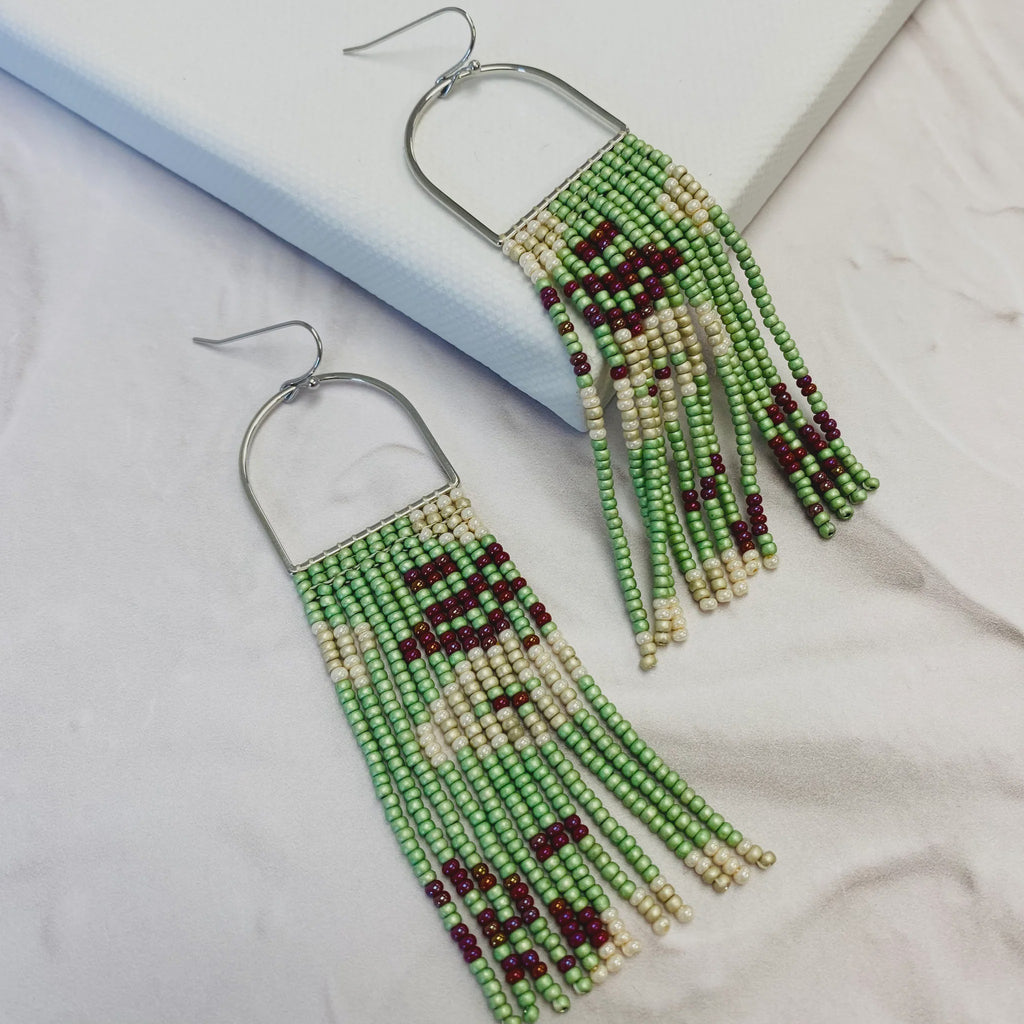 Horseshoe - Cherry Blossom Matte Green Silver
R 690.00
Colour 
Green, Silver 
Material 
Rhodium plated non-allergenic brass hook and made with the finest quality imported Czech Republic glass beads. 
Description 
These earrings truly bring a modernism to a traditional beading art skill. These are statement, stand out and truly unique! 100mm in length.
The beading on these earrings is done by a talented Ndebele crafter originally from the lowveld and now living in Johannesburg.  Proceeds from production help to directly support her and her family.  Please note items are handmade and variation may occur.