Home
Skermunkil
Tbl Mountain Rectangle Pendant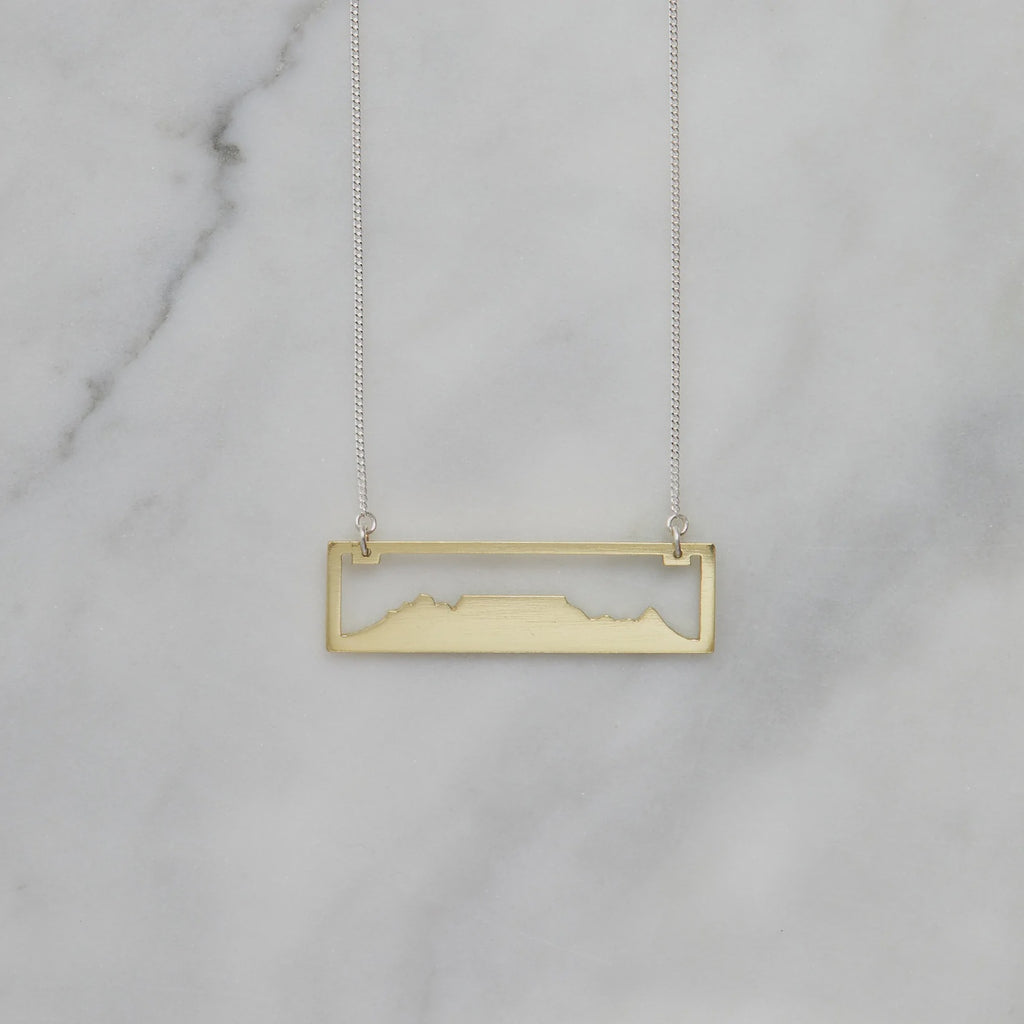 Tbl Mountain Rectangle Pendant
R 635.00
Colour 
Gold 
Material 
Brass 
Description 
A lovely Cape Town charm to wear around your neck. Most people who visit Cape Town leave here with their hearts and minds full of wonderful memories.
With this charm you can wear Cape Town around your neck wherever you go.
Charm is in brass.
Comes on a 50cm chain.
Pendant is 49.5mm x 12.7mm