Home
Earrings
Wrapped Hoops- Robot Red (Gold)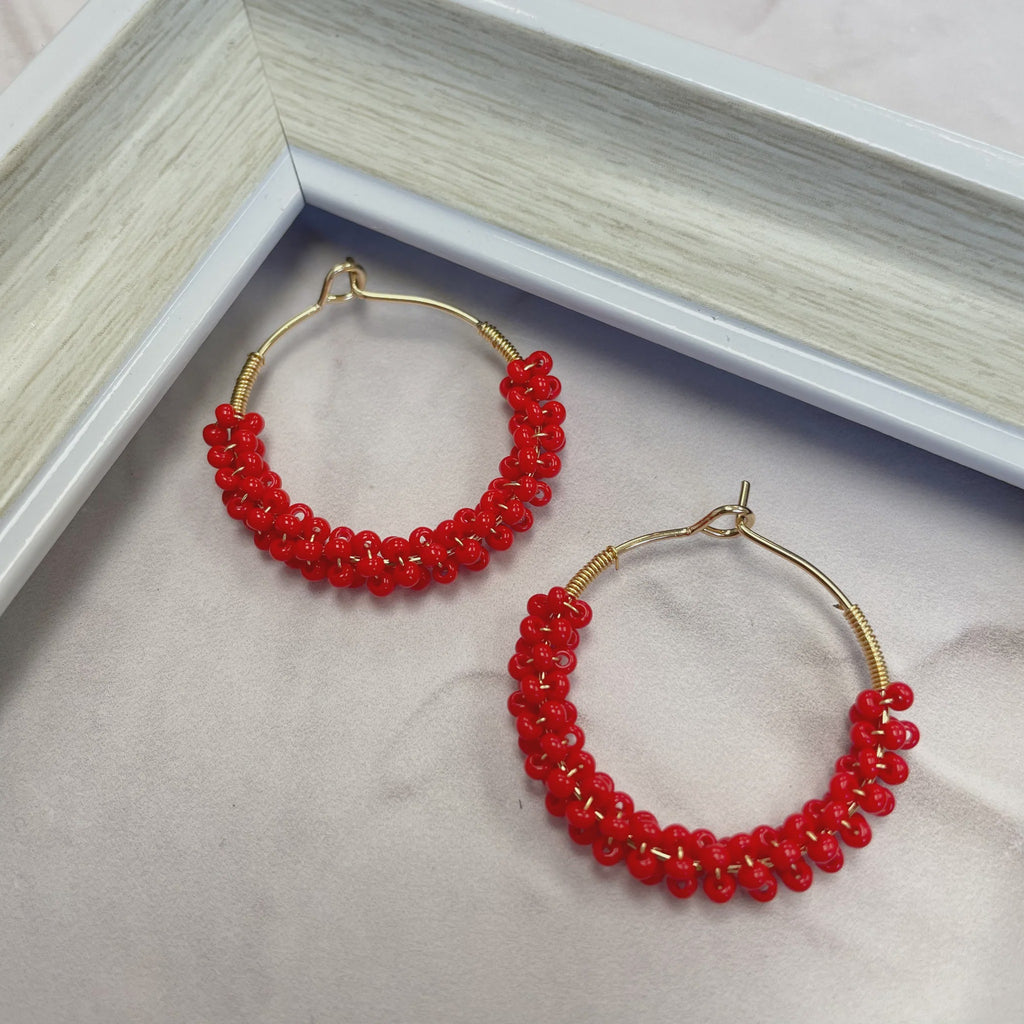 Wrapped Hoops- Robot Red (Gold)
R 265.00
Colour 
Red and Gold 
Material 
Set on a 20mm gold plated hoop and made with high quality Czech glass beads.
Description 
Designer - Aurora Crafted Style 
A delicate wrapped hoop earring that adds just the right amount of colour without being overpowering.  
The beading on these earrings is done locally in South Africa by talented female crafters.  Proceeds support lives and livelihoods. Please note items are handmade and variation may occur.