Home
Accessories
Eye Amulet Pendant-Silver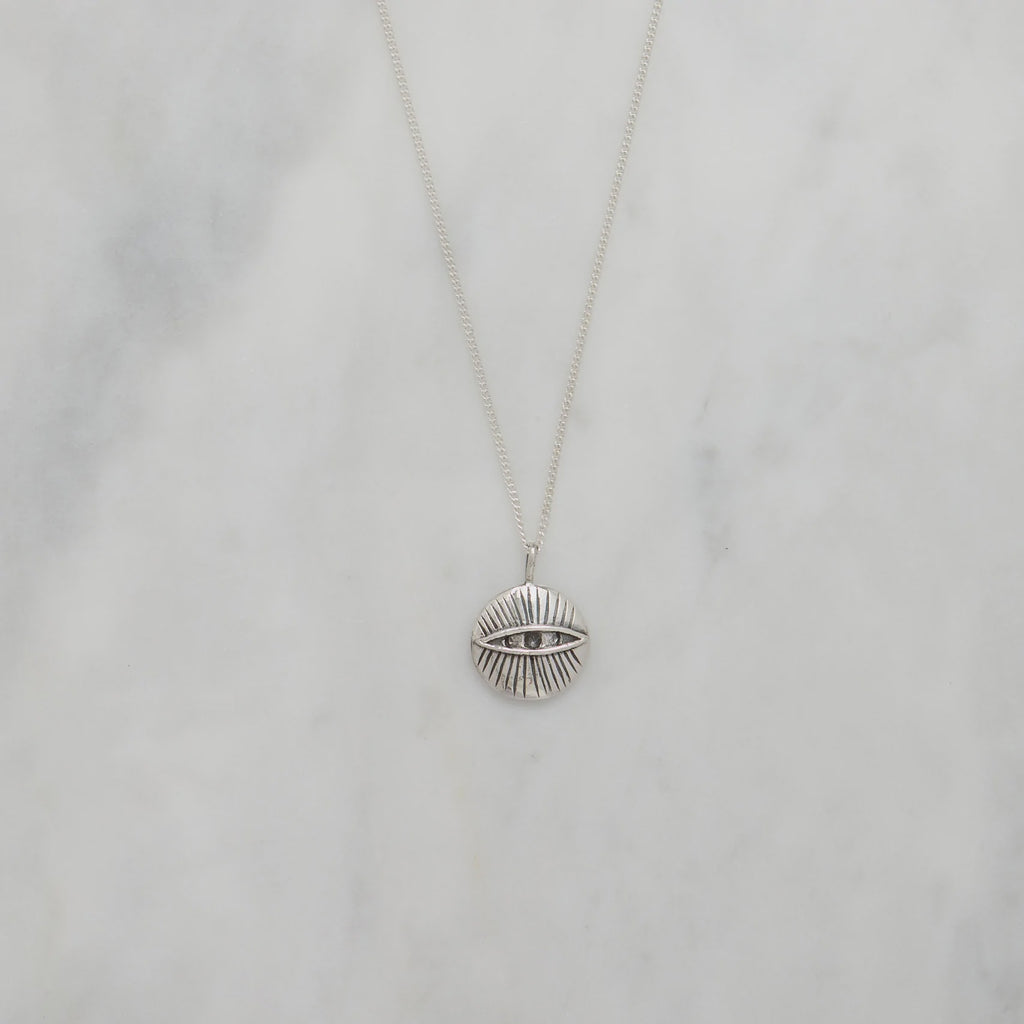 Eye Amulet Pendant-Silver
R 1,265.00
Colour 
Silver 
Material 
Silver 
Description 
I love this eye amulet. The eye is a powerful symbol in warding off evil or bad vibes. It's like a protection spell around your neck. Symbols are powerful.
I made the original eye out of wax, which was then cast in silver.
It's got a lovely weight and feels really good to hold between your fingers.
Comes on a 50cm or 60cm chain; silver or oxidised silver.
Eye is +-17.5mm wide and 4mm thick.